PARENTING
My Daughter Has No Friends: How to Help Her Build Meaningful Connections
Your daughter's lack of friends may be due to a variety of factors.
Examining The Factors Affecting Her Social Connections
My daughter's lack of friends can be influenced by various factors, including her developmental stages and social skills. It is crucial to identify these aspects to understand her situation better. Exploring the potential underlying causes can shed light on the reasons behind her struggle to form connections with her peers.
By carefully examining her developmental stages, we can determine if her social skills are in line with her age group. This analysis can help us identify any areas that may need improvement or additional support. Additionally, understanding the underlying causes of her social difficulties can guide us in finding appropriate solutions and interventions to help her develop meaningful friendships.
It is essential to approach this issue with sensitivity and ensure that she receives the necessary guidance and support to navigate the challenging realm of social interactions.
Recognizing The Impact On Her Well-Being
Recognizing the impact on her well-being, it's essential to discuss the emotional consequences of my daughter having no friends. Humans are social beings, and social connection plays a vital role in our overall happiness. When children lack friendships, it can lead to feelings of loneliness, isolation, and low self-esteem.
Moreover, without peer relationships, they miss out on key development opportunities, such as learning how to navigate conflicts and build meaningful connections. Additionally, having friends fosters emotional well-being by providing a support system during challenging times. Therefore, it's crucial to address this issue and find ways to encourage and facilitate social interaction for our children.
Helping them build friendships can positively impact their mental and emotional health, leading to a more fulfilling and balanced life.
Seeking Professional Guidance
It can be concerning when a child lacks friends, but seeking professional guidance, such as from a pediatrician or therapist, can provide valuable support. By considering the benefits of counseling, parents can gain insights into the underlying factors contributing to their child's social struggles.
A pediatrician or therapist can help assess the situation and offer strategies to encourage socialization and improve self-esteem. Through individual therapy sessions, children can learn important social skills, build confidence, and develop healthy relationships with their peers. Additionally, professional guidance can help parents navigate any potential underlying emotional or behavioral issues that may be impacting their child's ability to form friendships.
Seeking expert advice is a proactive step towards understanding and addressing the challenges your child may be facing, paving the way for growth and positive social experiences in the future.
Encouraging Social Interactions
Encouraging social interactions can support your daughter's social development and help her make friends. One effective strategy is to create opportunities for playdates. Arrange them with her peers, classmates, or other children in your community. By involving your daughter in extracurricular activities, such as sports, arts, or clubs, she can meet and engage with other children who share similar interests.
This will provide her with a natural environment to build friendships. Encourage her to join group activities where she can interact and collaborate with others on projects or tasks. Be proactive in facilitating social interactions by organizing events or outings where she can socialize with her peers.
Remember, creating opportunities for her to connect with others is essential in fostering friendships and helping her feel included and accepted in social settings.
Teaching Essential Social Skills
My daughter's lack of friends concerns me deeply. As a parent, I understand the importance of teaching her essential social skills. Guiding her on conversation starters could be the key to improving her interactions with others. Encouraging her to practice active listening and empathy will help her build connections and foster meaningful relationships.
By teaching her to truly listen and understand others, she can engage in deeper conversations and show genuine interest. Empathy will allow her to connect with others on a more personal level, building trust and companionship. As she develops these social skills, I believe she will find it easier to make friends and navigate social situations with confidence and comfort.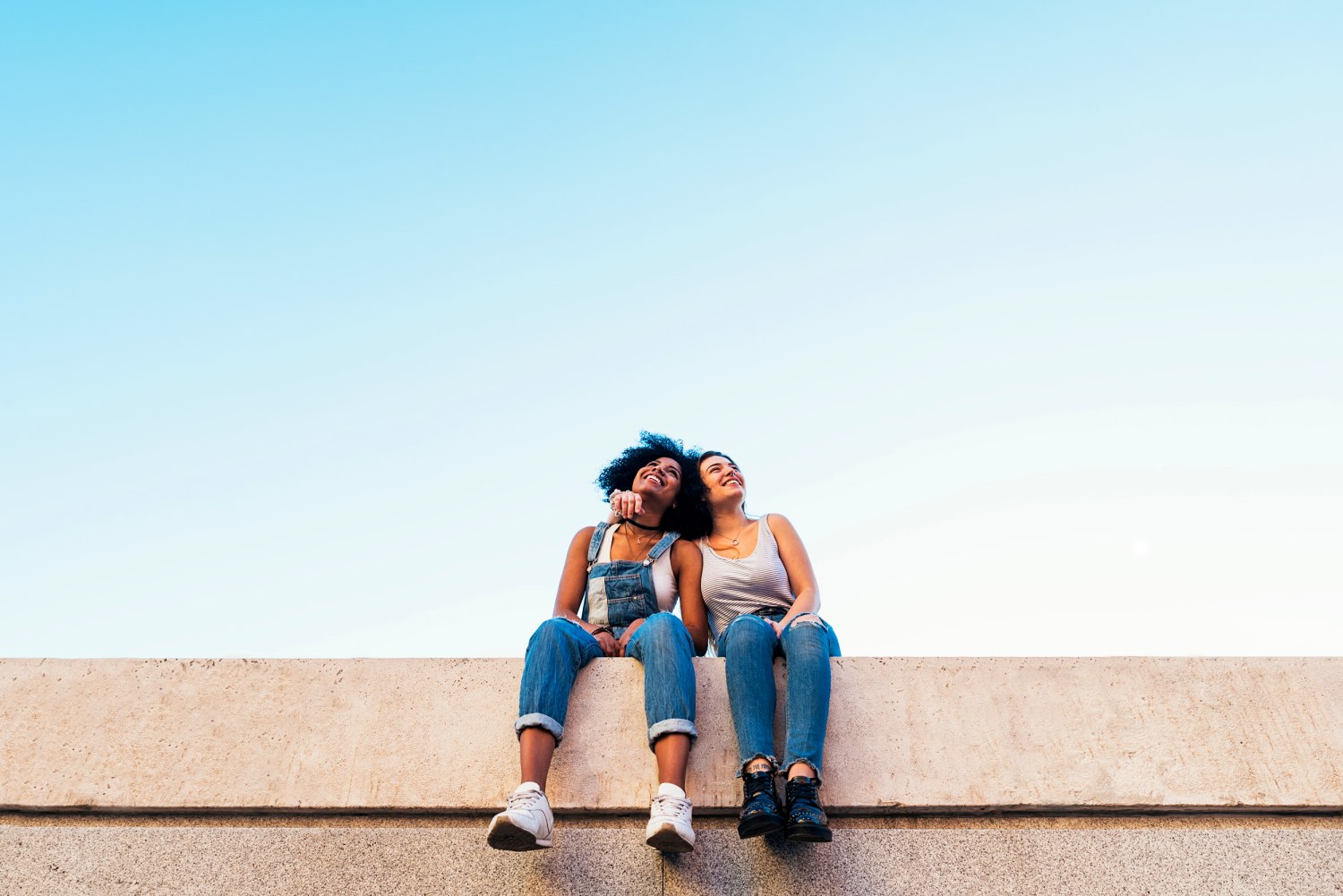 Credit: www.nbcnews.com
Fostering Self-Confidence And Self-Esteem
Having a daughter who lacks friends can be a challenging situation. To foster her self-confidence and self-esteem, it's crucial to celebrate her strengths and achievements. Encouraging her to pursue her interests is an effective way to boost her self-esteem. By engaging in activities she enjoys, she can develop valuable skills and meet like-minded individuals.
Whether it's joining a club or participating in a hobby, helping her find a supportive community can help her build meaningful connections. Additionally, emphasizing her unique qualities and reminding her of her accomplishments will bolster her self-confidence. It's important to let her know that friendships can take time to develop and that she is worthy of genuine connections.
With patience, guidance, and a nurturing environment, she can learn to embrace her individuality and form lasting friendships that celebrate her true self.
Engaging With Other Parents
Engaging with other parents can be a beneficial way to help your daughter make friends. Joining parent groups or organizations allows you to connect with parents who may have children in similar situations. They can provide advice, support, and potential playdate opportunities.
Participating in school activities is also important as it allows your daughter to interact with her peers in a structured environment. Encourage her to join clubs or sports teams that align with her interests. This will give her the chance to bond with other students who share the same passion.
By engaging with other parents and participating in school activities, you can help your daughter build lasting friendships and develop social skills.
Collaborating With Teachers And School Staff
Collaborating with teachers and school staff is crucial in addressing concerns about your daughter's lack of friends. By discussing your worries with them and seeking their support, you can gain valuable insights and assistance. They can provide guidance on potential social skill development programs that may be beneficial for your daughter.
These programs can help her cultivate important social capabilities and build lasting friendships. Engaging with teachers and staff allows them to become proactive advocates in your daughter's social growth, aiding her in overcoming any barriers she may face. Through their expertise and understanding, you can work together to create a supportive environment that nurtures her social interactions and encourages positive relationships with her peers.
By prioritizing collaboration with the school community, you can equip your daughter with the tools she needs to navigate the complexities of social dynamics and find the companionship she desires.
Frequently Asked Questions Of My Daughter Has No Friends
Why Is My Daughter Having Trouble Making Friends?
There could be a few reasons why your daughter is struggling to make friends. It could be due to shyness, lack of social skills, or difficulty connecting with others. Encouraging her to join activities or clubs she enjoys can help improve her chances of making meaningful connections.
How Can I Help My Daughter Make Friends?
You can support your daughter by teaching her basic social skills, such as how to initiate conversations and show interest in others. Encouraging her to participate in activities where she can meet like-minded peers can also boost her chances of forming friendships.
Should I Be Concerned About My Daughter's Lack Of Friends?
While it's natural to worry about your daughter's social life, it's important to remember that everyone develops friendships at their own pace. However, if her lack of friends is causing her distress or affecting her overall well-being, it may be worth seeking professional guidance for further support.
Conclusion
It can be heart-wrenching for parents to see their child struggling to make friends. While there can be many factors contributing to this situation, the key is to remain positive and proactive. Start by encouraging your daughter to join activities or clubs that align with her interests.
This will not only increase her chances of meeting like-minded individuals but also boost her self-confidence. It's essential to foster a supportive environment at home, where she feels comfortable expressing her feelings and thoughts. Encourage open communication and provide opportunities for social interaction, such as playdates or family outings.
As a parent, it's also important to be patient as friendships take time to develop. Remember that every child's journey is unique, and with your love and support, your daughter will eventually find her tribe.